Introducing WarmUp Underfloor Heating!
14/06/2023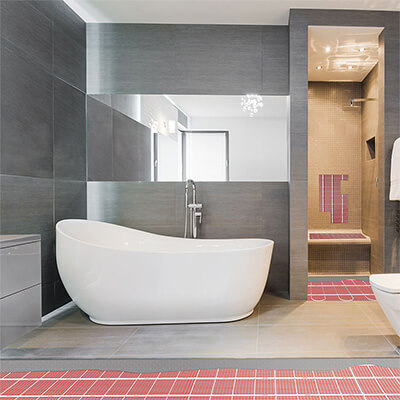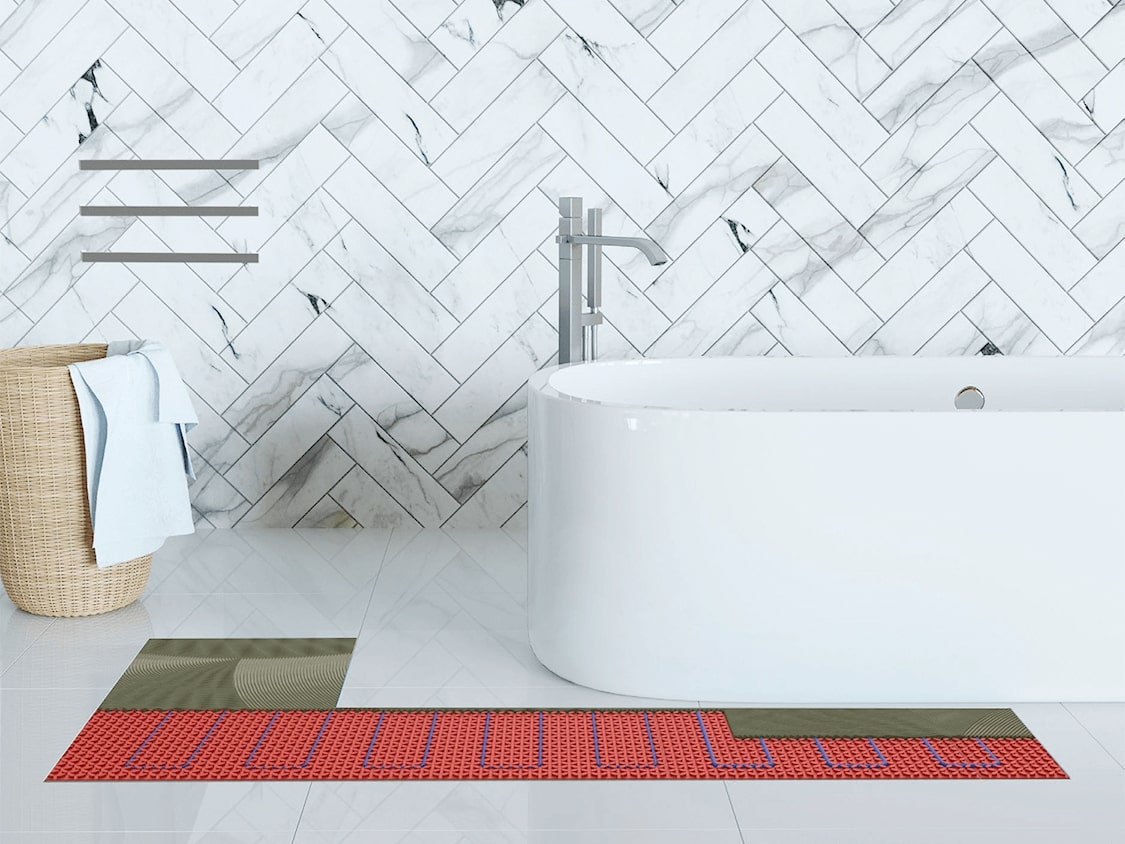 At Warm Floor Store, we are proud to be stocking WarmUp. WarmUp is the world's best-selling floor heating brand and has won awards recognised by professionals across the industry. Underfloor heating is an energy-efficient way to heat your home, using less energy than traditional central heating systems. WarmUp's range of heating systems, controls and accessories are trusted for their high-quality design, ease of installation and market-leading warranties.
We stock water underfloor heating systems and electric underfloor heating systems. Components of the water-based systems include underfloor heating manifolds, pipes, panels and matting. Underfloor Heating Manifolds act as the central control point for your water underfloor heating system, allowing precise temperature adjustments in different zones of your home, making it easy to customise your comfort level. Our WarmUp pipes are easy to install, with the flexibility to bend and shape to fit your flooring contours, providing optimal heat distribution.
Electric Underfloor Heating Systems are an efficient and effective way to heat your rooms. A series of underfloor electrical wires designed to quickly offer heat to your room, electric floor heating offers a less bulky and intrusive option than water underfloor heating. WarmUp electric underfloor heating products include electric heating mats and electric heating cables.
About WarmUp
WarmUp are a British-based research-driven company, focusing on developing innovative heating solutions that bring energy-efficient warmth to people's homes. WarmUp aims to drive the global use of energy-efficient heating solutions through their commitment to research, product innovation and exceptional service. They develop heating systems that are smarter and easier to use whilst offering both lower energy consumption and luxurious comfort.
The WarmUp Guarantee
One of the reasons WarmUp is so popular amongst tradespeople and why it remains one of the best-selling underfloor heating brands is that they were the first to offer a lifetime warranty on their products. Over 20 years later they have cemented their standing as a market leader with over 1.5 million systems sold in 56 countries. WarmUp were the first brand on the market to offer a SafetyNet™ Installation Guarantee on their heating wires and pipes. If you accidentally damage the heater or pipe while installing the system and before covering it with screed or flooring, they will replace it free of charge.
Why Choose WarmUp Underfloor Heating
Underfloor heating is a cleaner, more efficient way to heat a home. WarmUp's collection of water and electric floor heaters requires less energy to reach an ideal temperature compared to traditional heating systems, saving you money on your heating bills.
WarmUp Underfloor heating is up to 40% more efficient than traditional heating methods, meaning it can reduce your home's energy usage and in turn, reduce the cost of your energy bills. With Warmup's floor heaters, you can achieve the same level of warmth and comfort at lower temperatures, resulting in reduced heat loss and improved energy efficiency. Installing a WarmUp system with its accompanying Smart controls and apps could save you hundreds of pounds a year.
WarmUp systems allow responsive zoned heating; offering a flexible more personalised heating solution for contemporary homes. Zoned heating means you can heat specific areas of your home at certain times of the day without having to turn the heating on for the entire house, with each zone having its own dedicated heating controller.
Utilising WarmUp underfloor heating could significantly reduce your home's energy usage and subsequently reduce the cost of your energy bills. You can control your radiant heating system using a smart thermostat for an intuitive, automatic heat experience that will also bring even greater cost savings.
The 6iE Smart WiFi Thermostat is WarmUp's latest development in smart technology. Warmup's 6iE Smart WiFi Thermostat is packed with innovative technologies that optimise energy usage and provide suggestions for energy-saving practices. By following the thermostat's recommendations and utilising Warmup's AutoSwitch Smartphone app, homeowners can save hundreds of pounds on their heating bills. In fact, using the 6iE with the AutoSwitch app could save you as much as £400 on your annual energy bills. It is the world's first underfloor heating controller with a smartphone touchscreen and offers remote heat control from wherever you are through its partnered MyHeating app. A WarmUp smart controller can also be linked to your other smart devices such as the Amazon Echo and Google Home, helping you to create a fully realised smart ecosystem in your home with voice-controlled heating.
WarmUp have you covered for all your underfloor heating requirements, from electric systems to water systems and a range of thermostats, mats and insulation boards.
Shop WarmUp now!